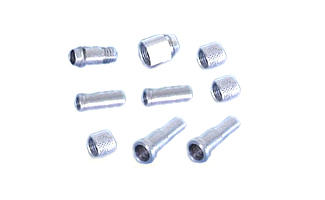 ---
Aluminium Bronze Components Fittings
We are equipped to manufacture any components in Aluminum or  Aluminium Bronze Alloys .
We have our own unit making Aluminium castings Aluminum castings casting parts and cast components fittings, Our Aluminium foundry Bronze  foundries can handle up to 100 kg's of Aluminium casting parts bronze castings Parts components and fittings.
Features :
Aluminium Parts Components Fittings Sheet Metal, Forged, Extruded, Cast Components With Nickel, Tin, Zinc, Silver, Chrome, Copper, Brass Plated.
All Our Aluminium Components Aluminum Components Aluminium Fittings Are Made On High  Speed Turning/ Pressing Machines.
Our range of aluminum fittings and hardware items includes :
Lever Handles
Aluminum Handle
Handle Pulls
Door Knobs
Door Knockers
Casement Stay
Fasteners
Aluminum Pulls
Bell Pushes/Stoppers
Hinges
Aluminum Door Hooks
Letter Plates
Numerals Hooks
Miscellaneous
---
---